News
City of Bartlesville
Posted: Nov 27, 2018 2:55 PMUpdated: Nov 27, 2018 3:02 PM
Human Remains Nearing A Positive Match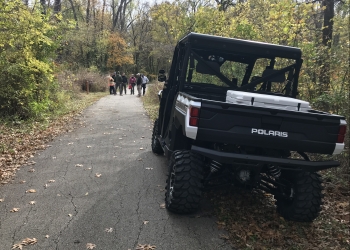 Garrett Giles
Bartlesville police continue to investigate the human remains found last month near the Pathfinder Parkway. According to Public Information Officer for the department, Captain Jay Hastings, the medical examiner could release an identity belonging to the remains in a few weeks to a month. Hastings says the medical examiner's office wants to be 100-percent positive of the man's identity before releasing a name.
A wallet was found in the area where the remains were discovered earlier this month. The wallet found in the area identified a man from the Grove area. When Bartlesville police contacted the family, they told them that the man was a drifter. The family also mentioned that the man had been missing for a few months.
We'll have more on this story as it becomes available.
« Back to News