News
Pawhuska
Posted: Nov 26, 2018 5:07 PMUpdated: Nov 26, 2018 5:07 PM
County Commissioners Talk Drug Testing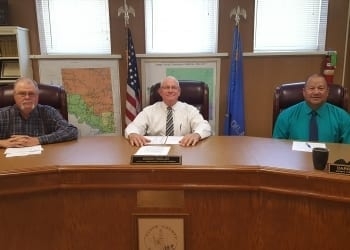 Ty Loftis
The Osage County Commissioners met at the Osage County Courthouse Monday morning and the major topic of the day was employee drug testing.
District Two Commissioner Kevin Paslay believes there is a more efficient way to do county employee testing.
After the Commissioners heard from County Emergency Manager Jerry Roberts, it was decided the easiest thing to do would be for District Two county employees to begin testing out of the North Tulsa office.
There was only one area company that decided to bid on oil, lube and antifreeze, but to save money the County Commissioners decided to accept the six month bid for the county.
Bruce Gerhold and Leslie Bias were both reappointed to the Osage County Planning Commission. They will serve a four year term, which will expire in December of 2022.
« Back to News