News
City of Bartlesville
Posted: Nov 26, 2018 12:30 PMUpdated: Nov 26, 2018 12:33 PM
Bartlesville Works Towards Legal Medical Marijuana Regulations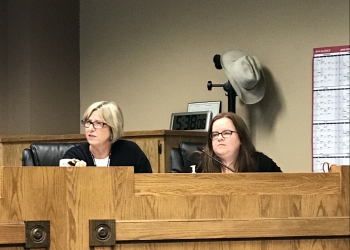 Garrett Giles
Community Development Director Lisa Beeman says the City of Bartlesville could regulate medical marijuana based on public health safety or welfare.
She says building code regulations allow the city to do that, but that there are three areas of the law that are vague. There are areas of impact that Beeman metions too, regarding odor, moisture or humidity inside a building, and security.
City staff members have conducted research on other cities to determine legal regulations the City of Bartlesville can take with medical marijuana. Beeman says the research that has been conducted has looked over research conducted by the Oklahoma Medical Marijuana Authority too.
The City Council has asked Beeman and her staff to look at the city's legislative capacity to offer base line regulations that fall under public health satefy morales and welfare as well as the police powers.
Beeman says they will present more of their findings to the City Council in their upcoming December City Council meeting.
« Back to News