News
Animals
Posted: Nov 07, 2018 3:10 PMUpdated: Nov 07, 2018 3:10 PM
Joe Exotic Facing New Charges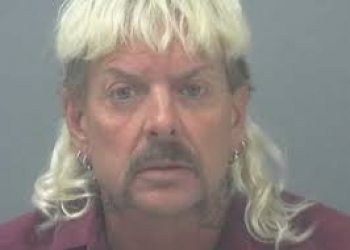 Ty Loftis
Animal Park Operator and former Gubernatorial candidate Joseph "Joe Exotic" Maldonado-Passage is now facing 21 charges, including shooting and killing animals at his park, according to the News on 6.
According to court documents, Maldonado-Passage is being indicted on several violations of the Endangered Species Act, along with the Lacey Act, which is related to Maldonado-Passage working at the Greater Wynnewood Exotic Animal Park.
Court documents state that in order to make room for "big cats," Maldonado-Passage would empty cages by shooting and killing endangered lions and tigers.
In early September, Maldonado-Passage was indicted for allegedly hiring an unnamed person to murder a Florida woman.
Maldanado-Passage is currently in custody at the Grady County Jail. His trail date has been set for Dec. 4.
« Back to News