News
City of Dewey
Posted: Nov 07, 2018 9:46 AMUpdated: Nov 07, 2018 3:01 PM
Dewey Woman Identified in Fire Homicide Investigation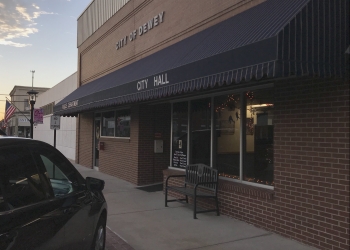 Garrett Giles
One woman dies in a structure fire early Tuesday morning in Dewey. According to reports, firefighters responded to the fire near 5th and North Cherokee Avenue around 1:30 and 4 o'clock in the morning. When the fire was contained, Dewey fire fighters say they found a woman's body in the back of the home.
The Oklahoma State Bureau of Investigation is currently investigating the fire. Active Public Information Officer Steve Tanner with OSBI says 59-year old Katherine Johnson also known as "Lowrey" or "Sanders" died in the fire.
Considering the suspicious nature of the incident, Tanner says OSBI is investigating it as a homicide and is developing leads. He says they are not releasing any more information at this time because they look at their investigations from a global perspective instead of from a singular perspective.
Anyone who has information pertaining to how the fire may have happened is asked to call OSBI at 1.800.848.6724.
« Back to News