News
Bartlesville Public Schools
Posted: Oct 11, 2018 11:06 AMUpdated: Oct 11, 2018 11:12 AM
Ribbon Cutting Ceremonies Set for Two Elementary Schools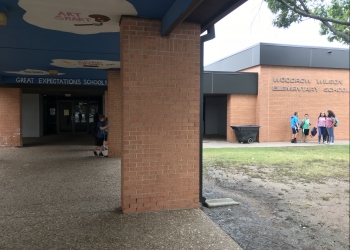 Garrett Giles
Project Fit America installs outdoor and indoor equipment at Ranch Heights and Woodrow Wilson elementary schools. Both schools will join Hoover elementary in being outfitted with indoor and outdoor fitness equipment and related fitness curricula.
Wilson's principal Angie Linthacum talks about keeping her school health with the new equipment. She says they finally have the quarter mile track built that was stressful at first to get installed. For the recent Bruin Mile event that took place in Bartlesville, Linthacum says 140 students participated while 29 staff members with Wilson have signed up for the upcoming Woolaroc 8K.
Linthacum says Wilson and Ranch Heights will have ribbon cutting ceremonies soon where students will have an opportunity to demonstrate how the equipment works with their parents.
A grant funded by Jane Phillips Medical Center and Truity Credit Union provides the Project Fit America program to each school. Both organizations will join the schools for their ribbon cutting ceremonies. The ribbon cutting ceremony for Wilson will take place from 10 to 11 a.m. and Ranch Heights will have their ceremony from 2 to 3 p.m.
« Back to News