News
Washington County
Posted: Oct 10, 2018 3:04 PMUpdated: Oct 10, 2018 4:53 PM
Bartlesville Man Gives Fake Name After DUI Arrest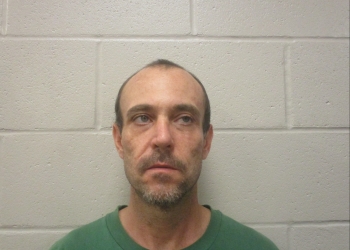 Max Gross
A Bartlesville gave a fake name to police after he was arrested for driving under the influence on Sunday. Aaron Perkins stood before a judge at the Washington County Courthouse facing charges of DUI and false impersonation to create liability.
According to an affidavit, an officer noticed a car driving erratically on Adams Boulevard near Madison Boulevard. The driver of the vehicle struggled to make a turn in a smooth manner and the officer initiated a traffic stop after Perkins stopped his vehicle in the middle of an intersection.
Perkins provided a California driver's license with the name 'Roger Perkins'. The officer could not find a security verification but dispatch clarified that there was a valid license issued under that name in California.
The officer made Perkins exit the vehicle and he noticed an odor commonly associated with an alcoholic beverage. Perkins did not complete any of the field sobriety tests administered in a satisfactory manner.
At this time he was placed under arrest. Perkins refused to take any of state tests after being transported to the jail. It was later found out that Perkins' first name was 'Aaron'. This was confirmed by a photograph from a previous arrest.
Bond for Perkins was set at $5,000.
« Back to News