News
Oklahoma Government
Posted: Oct 10, 2018 3:00 PMUpdated: Oct 10, 2018 3:09 PM
Sen. Julie Daniels Hopeful for Marijuana Recommendations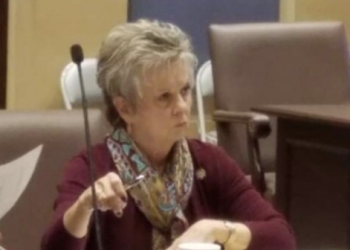 Garrett Giles
The bipartisan, Oklahoma Senate and Oklahoma House working group on medical marijuana implementation on Wednesday unanimously approved priorities for medical marijuana testing in a bipartisan vote in a move that will help ensure Oklahomans have access to safe and effective medicine, the group's co-chair said.
Senator Greg McCortney praised the hard work of the committee members, and said the priorities were the first in a series of steps to fully implement a medical marijuana system according to the will of voters who approved State Question 788.
The working group approved a set of testing priorities with an 8-0 vote. The recommendations will be sent to the Oklahoma State Department of Health for consideration by the Board of Health, which may issue rules based on the working group's recommendations.
Bartlesville's Senator Julie Daniels who has been on the Medical Marijuana Task Force says on Facebook that the group is hopeful that the Department of Health will adopt their recommendations as rules so the initial testing and labeling requirements can be put in place.
(Photo courtesy of Julie Daniels)
« Back to News