News
Washington County
Posted: Oct 10, 2018 2:51 PMUpdated: Oct 10, 2018 4:53 PM
Woman Arrested After Trying to Sell Stolen Property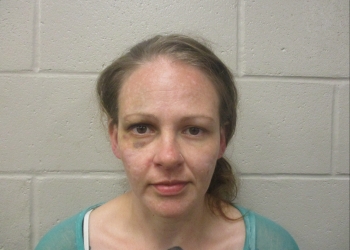 Max Gross
A Nowata woman was charged with first degree burglary after more than $80,000 worth of merchandise came up missing from a residence in Bartlesville. Tabitha Hurley was arraigned on Wednesday at the Washington County Courthouse.
According to an affidavit, Hurley was with her boyfriend in Tulsa and they agreed to drive to Bartlesville. Hurley said she fell asleep during the ride because she was high on Xanax. When she woke the two were in front of a house on Coventry Lane.
Hurley realized that the car was filled with several stolen guns and items of jewelry. She drove the original vehicle while her boyfriend pulled out in a black Porsche that was in the garage.
The two then went to the residence of a man who agreed to buy a few of the guns and an engagement ring that was stolen. Police contacted the man and he said he believed the items he purchased had been stolen. The guns and ring were confiscated by the police. The value of the two items was approximately $4,500.
After Hurley was arrested she agreed to a video interview with police. She admitted to everything except for denying that she had sold the stolen items.
Bond for Hurley was set at $50,000.
« Back to News