News
United Way
Posted: Sep 13, 2018 3:13 AMUpdated: Sep 13, 2018 5:36 AM
United Way Projected to Gross Record Number with Golf Tournament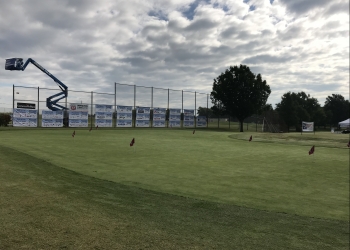 Garrett Giles
Bartlesville Regional United Way announces that it is projected to gross just over $700,000 dollars Wednesday evening at its reception at Adam's Golf Course with its Tee It Off for United Way event. The $700,000 will break last year's record which saw over $650,000 raised.
United Way CEO and President Lisa Cary says that the money will really help its 13 partner agencies. They will be able to meet United Ways goals to provide financial, health, and education stability to people in the surrounding communities in Washington and Nowata counties. This includes parts of Osage county and parts of southeast Kansas.
Golf Tournament Coordinator Randy John says 900 golfers are expected to tee-off with almost half of them coming from out of town. There are 150 sponsors and 100 volunteers for Tee-It Off for United Way, believed to be one of the largest golf tournaments in Oklahoma.
United Way recently announced that it wants to raise $2.3 million this year. They're projected to help 27,000 people in the area.
« Back to News