News
Crime
Posted: Sep 06, 2018 5:20 PMUpdated: Sep 06, 2018 5:20 PM
Burger King Robber Receives 30 Year Prison Sentence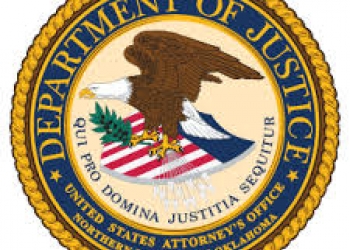 Garrett Giles
32-year old Tracy Crawford of Tulsa pleas guilty to brandishing a firearm during a violent crime at a fast food resturaunt in Tulsa.
Crawford pointed a hand gun at a Burger King employee, demanding that she open a safe. When the employee couldn't open the safe, Crawford was directed to an office containing cash register drawers that he would steal $900 from.
U.S. District Court Judge Gregory Frizzell sentenced Crawford to 30-years in federal prison for his actions at a Burger King on February 13, 2017. The court further ordered Crawford to pay more than $19,000 in resititution to Burger King. As part of Crawford's plea agreement, Crawford will also pay a portion of the restitution to local establishments he admiited to robbing between February and May 2017, including No. 1 Kitchen, Family Dollar, and Cash American Pawn.
« Back to News