News
Washington County
Posted: Aug 20, 2018 3:59 PMUpdated: Aug 21, 2018 3:22 AM
District Judge Curtis DeLapp to Resign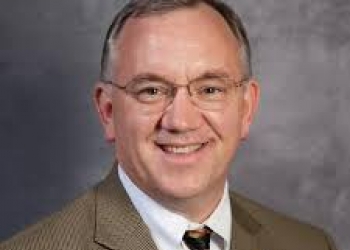 Max Gross
District 11 Judge Curtis Delapp officially announced his resignation on Monday afternoon. Delapp was given until Monday to make a decision about his future after gross neglect of duty charges were filed by the Oklahoma State Supreme Court earlier this month.
DeLapp stated in a press release, "It is with a heavy heart but clear conscience that I announce my resignation and decision to not seek re-election."
A document filed with the court on August 1 detailed several events dating back to 2015 alleging that Judge DeLapp failed to follow procedure. The case stems from claims that were brought to the court earlier this year.
A runoff election with Linda Thomas was slated for this November for the nonpartisan district judge seat.
DeLapp served the people of Washington and Nowata County for 27 years. He has served as a district judge since 2007.
DeLapp's full resignation letter: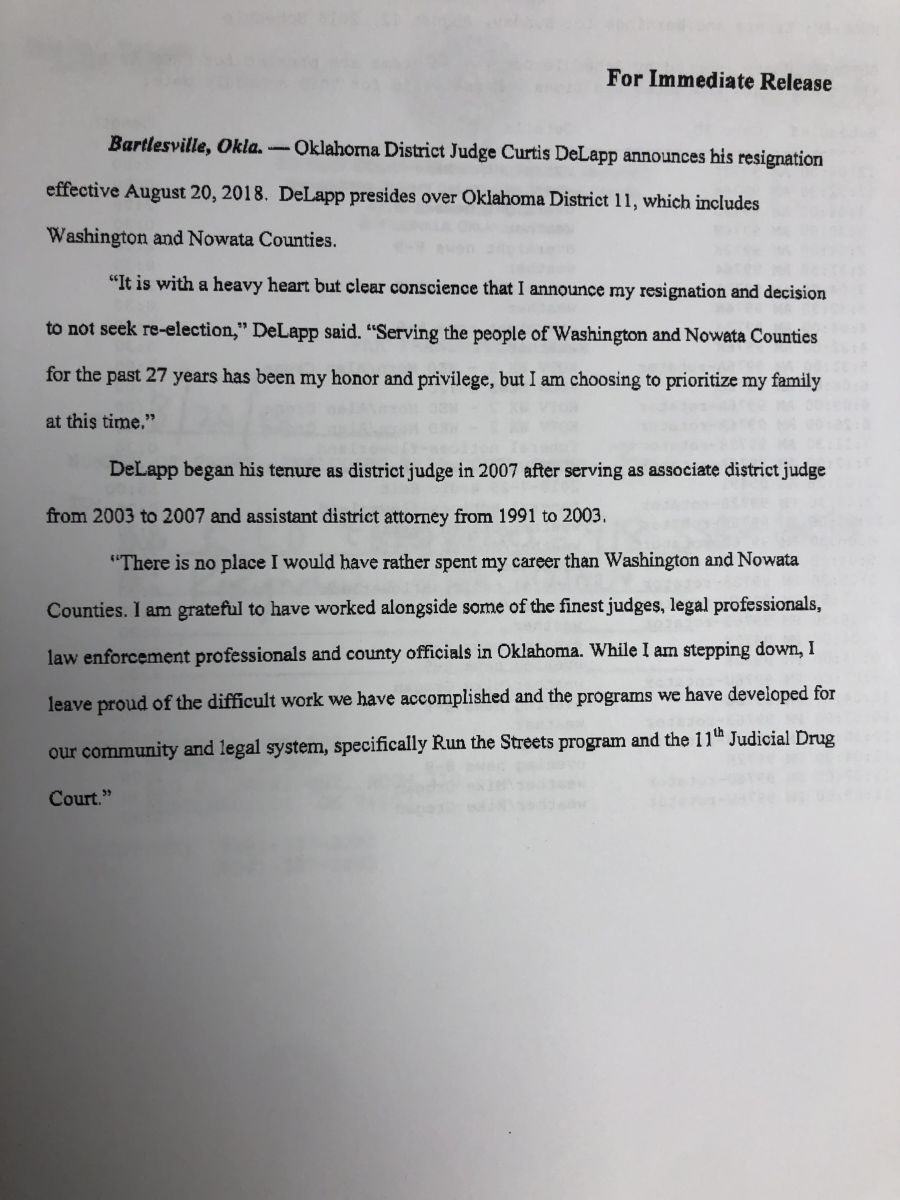 « Back to News