News
Sports
Posted: Aug 10, 2018 11:34 AMUpdated: Aug 10, 2018 11:34 AM
Bruin Kickoff Luncheon Upcoming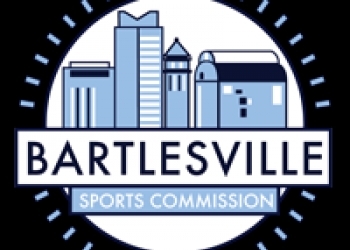 Evan Fahrbach
Football is coming.
The Bartlesville Sports Commission is planning its annual Bartlesville High Kick-Off Luncheon for the upcoming Bruin's season. The Kickoff Luncheon will feature talks from first-year head coach Lee Blankenship and some of Bartlesville's seniors. Tickets are $30 a person or $225 a table.
To reserve your seat, you can call Karen Oakley, the Bartlesville Sports Commission Executive Assistant at 918-914-0706. You can also email BartlesvilleSports@Gmail.com.
Reservations are due on Friday, Aug. 17.
« Back to News