News
Osage County
Posted: Aug 10, 2018 8:45 AMUpdated: Aug 10, 2018 8:45 AM
Osage Commissioners Hold Special Meeting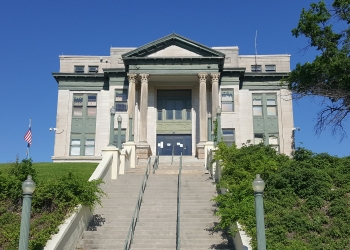 Bill Lynch
At the Thursday special meeting of the Osage County Board of County Commissioners Curtis Huntsinger with American Fidelity a local Insurance firm discuss an opportunity for the county in enhancing their section 125 and offering a flexible spending account for County employees. American Fidelity would act as an intermediary with regards to County Employees benefits and would shop for the best benefits for each employee. While the commissioners liked the idea of having an intermediary, they took no action on the item.
The Commissioners also discussed the upcoming 2018-2019 Departmental Budget Thursday. the total budget saw an approximate $230,000 increase in requested funds for a total request of 7.7 million dollars for the entire County. The departmental request included several vehicle purchases along with annual pay raises for several departments.
The Commissioners then discussed the holiday schedule for 2019, specifically for Christmas as it falls on a Wednesday and decided to go against the State's holiday plan and give employees the 24th and 25th off, rather than the 25th and 26th of December 2019.
The next meeting of the Osage County Board of County Commissioners will be Monday at 10am at the Osage County Courthouse in Pawhuska.
« Back to News