News
Government
Posted: Aug 09, 2018 2:51 PMUpdated: Aug 09, 2018 2:51 PM
Attorney General Returns Indictment for Police Shooting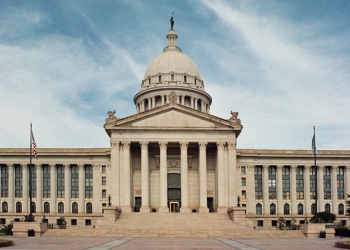 Max Gross
United States Attorney Trent Shores announced Thursday that a federal grand jury returned an indictment against John Terry Chatman, Jr., 34, of Tulsa, charging him with Felon in Possession of a Firearm and Ammunition, Obstruction of Justice by Attempting to Kill a Witness, and Carrying, Using, and Discharging a Firearm During and in Relation to a Crime of Violence.
The indictment alleges that Chatman possessed a .32 caliber revolver and ammunition after prior felony convictions, attempted to kill a Tulsa police officer, and carried and discharged a firearm during a crime of violence.
If convicted, he faces a maximum penalty of 10 years in prison and a $250,000 fine for the felon in possession of a firearm and ammunition charge; a maximum penalty of 30 years in prison and a $250,000 fine for the obstruction of justice by attempting to kill a witness charge; and a mandatory minimum penalty of 10 years in prison, consecutive to any other term of imprisonment, and a $250,000 fine for the carrying, using, and discharging a firearm during and in relation to a crime of violence charge.
The return of an indictment is a method of informing a defendant of alleged federal crimes which must be proven in a court of law beyond a reasonable doubt to overcome a defendant's presumption of innocence.
« Back to News