News
City of Bartlesville
Posted: Aug 09, 2018 11:00 AMUpdated: Aug 09, 2018 11:05 AM
Contested Races in City Council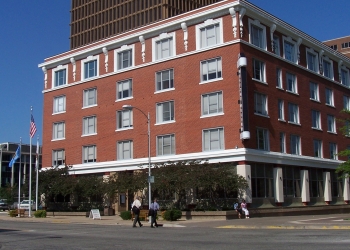 Max Gross
After Wednesday's filing deadline passed we learned that Bartlesville will have a new Ward Two city councilor after the November 6th general election.
Incumbent John Kane opted to not file for re-election. Two newcomers will take part in a contested race on November's ballot.
Local attorney Remona Colson threw her name into the hat. Colson has been very involved in the local political scene. She led a group from the Forrest Creek Owners Association trying to fight the construction of a new Casey's General Store on Madison Boulevard.
If elected, Colson is hoping to promote transparency in city government.
Paul Stuart, a local accountant, also filed for the seat. Stuart is a rookie in politics but is hoping to make an impact for his home community.
The city council will have one other contested race in Ward Four featuring incumbent councilman Alan Gentges against Joel Rabin. Gentges narrowly edged out Rabin for the seat in the 2016 election even after Rabin pulled himself out of the race.
Incumbents Dale Copeland, Jim Curd and Trevor Dorsey will hold their seats after no opponents filed in their respective wards.
« Back to News