News
Local News
Posted: Jul 13, 2018 4:06 AMUpdated: Jul 13, 2018 4:06 AM
Rocky Bevard Appointed Interim Police Director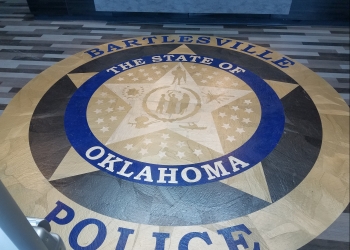 Charlie Taraboletti
The search continues for a new police chief following the retirement of chief Tom Holland, who retired July 6th. Capt. Rocky Bevard has been appointed interim operational director until a new chief is appointed.
Steps were taken to begin the process to replace Holland after he announced his retirement in May. The City contracted with the employment firm SGR to help recruit for the position. The city accepted applications until June 25th. City Manager, Mike Bailey says about 30 applications were received.
Bailey says candidates who move forward to the next phase will be asked to complete a video questionnaire, which will be used to narrow the field even further. The final candidates will complete on-site interviews, after which a selection will be made for the position.
Bailey said the process and selection should conclude in August.
« Back to News