News
Nowata County
Posted: Jul 12, 2018 3:37 PMUpdated: Jul 12, 2018 3:37 PM
Caney Man Arrested After Nowata County Chase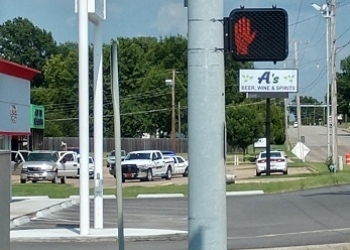 Max Gross
A police chase on Wednesday that started in Nowata County and ended in front of a liquor store in Bartlesville has led to an arrest. 19-year-old Collin Wright of Caney, Kansas was booked into the Nowata County Jail on charge of assault and battery with a dangerous weapon.
According to an affidavit, dispatched advised a sheriff's deputy of a silver GMC truck that allegedly fired a shot from the vehicle while driving on U.S. 60 just east of Nowata. The vehicle was headed westbound toward Nowata.
The Washington County Sheriff's Office was notified that the vehicle may be headed that way. The vehicle was located near the intersection of Tuxedo Boulevard and Washington Boulevard in Bartlesville. A short time later a felony traffic stop was conducted.
Wright informed officers that he did fire a shot and there were weapons in the vehicle. The weapons were located and Wright was detained into police custody.
Wright posted a $10,000 bond.
« Back to News