News
Washington County
Posted: Jul 12, 2018 2:30 PMUpdated: Jul 13, 2018 3:05 PM
Man Arrested After Smuggling Drugs Into Jail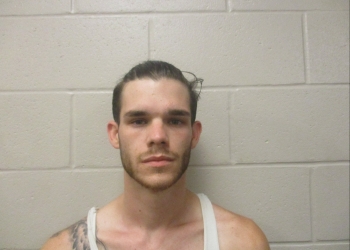 Max Gross
A Bartlesville man with an active warrant was arrested and then additional charges were tacked on when he attempted to smuggle drugs into jail. Rickye Brown stood before a judge at the Washington County Courthouse facing a charge of smuggling contraband into jail.
According to affidavit, an officer was on patrol near the Rolling Hills apartments. Officers increased patrol in that area due to vehicle burglaries.
An officer made contact with a man he knew to be Brown. The officer detained Brown due to a known active warrant that was later confirmed by dispatch.
While Brown was being booked into jail a detention officer had found a small piece of plastic that fell out of Brown's sock. Inside the plastic was a black tar-like substance that appeared to be heroin. A field test later confirmed it to be heroin.
Brown denied that anything was in his sock when officers confronted him about it.
Brown had an aggregate bond set at $8,000.
« Back to News