News
Local News
Posted: Jul 12, 2018 9:47 AMUpdated: Jul 12, 2018 9:47 AM
Bartlesville Police Partner With Shoe Ministry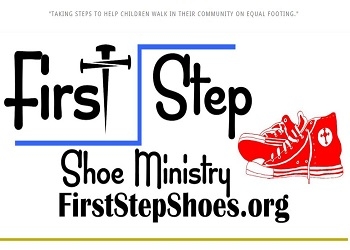 Charlie Taraboletti
Bartlesville Police Department has partnered with a local non-profit -- First Step Shoe Ministry.
According to Captain Jay Hastings, First Step will provide the Police Department with new shoes and socks to be given to children when officers come in contact with families with children in need. Kim Tolle is with First Step. She says there a lot of
children who need shoes.
Hastings says police will gather information on the child such as child's gender, shoe size and their name, then contact representatives from First Step Shoes who will arrange for the shoes and socks to be delivered to the police officer. Tolle says her
husband, Jeremy, made the connection
with the police to help.
Police will then deliver the items to the family.
Donations are accepted through their website,
www.firststepshoes.
org. First Step Shoes is a fiscal sponsorship fund with Bartlesville Community Foundation.
« Back to News