News
Local News
Posted: Jul 11, 2018 4:50 PMUpdated: Jul 11, 2018 4:50 PM
Bartlesville Police Report Vehicle Larceny Incidents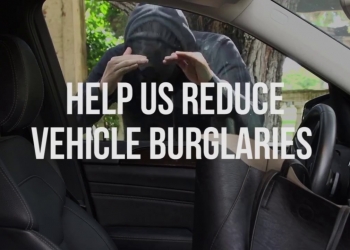 Charlie Taraboletti
Bartlesville Police have recently taken 15 Larceny from Vehicle reports during the past three days. Captain Jay Hastings says the area of activity has been on the east side of Bartlesville along Madison boulevard. Some of the street names are, Grandview, Melmart, May, Saddle, Fenway, Madison apartments.
Hastings reports the thefts seem to be occurring after midnight and before 5:00 in the morning. Most if not all of the vehicles have been left unlocked by owners. Some of the type of items stolen from unlocked cars are, Guns, Billfolds, Purses, Medications, cash, credit cards.
Hastings asks you to be on the look out and call the Police if you hear noises during the night or see suspicious activity or vehicles in your neighborhood. Police are going to increase patrols.
You should also remove all valuables from your car and lock the doors. Hastings says each time the burglar finds an unlocked car with valuable items inside, it drives them even more to continue the search for more property to steal.
« Back to News