News
U. S. Congress
Posted: Jul 10, 2018 10:18 AMUpdated: Jul 10, 2018 10:18 AM
Lankford Reacts to Kavenaugh's Nomination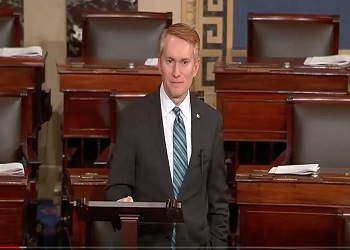 Charlie Taraboletti
Oklahoma's Senator James Lankford issued a statement on the President's nomination of Judge Brett Kavanaugh as Associate Justice to the United States Supreme Court.
Lankford says Judge Brett Kavanaugh is an impressive and qualified nominee to be considered for the Supreme Court and it is vitally important that he receives a fair impartial nomination process in the Senate.
The senator says in the weeks and months ahead, he looks forward to meeting Judge Kavanaugh and evaluating his judicial philosophy. The Supreme Court has an obligation to protect the Constitution and to stand for the rule of law. A jurist who acts within the bounds of the Constitution and interprets the law as written protects the rights of all Americans to live in liberty.
« Back to News