News
City of Bartlesville
Posted: Jul 09, 2018 3:03 PMUpdated: Jul 09, 2018 3:04 PM
Tuxedo Blvd. Pavement Rehabilitation Underway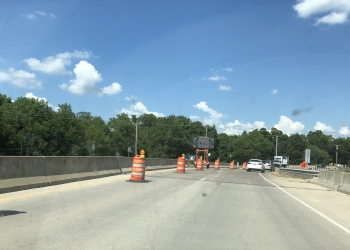 Max Gross
Work began Monday on the $781,000 Tuxedo Boulevard Pavement Rehabilitation Project. The project consists of pavement rehabilitation on Tuxedo Boulevard between the Caney River Bridge and Madison Boulevard.
One lane will remain open for each direction of traffic for the duration of the project. The project will be divided into two phases, with the first phase to take place between the Caney River Bridge and U.S. Highway 75.
Once all lanes west of the U.S. 75 are complete, contract crews will move to the eastern portion of the project and complete lanes east of U.S. 75. The northern lanes will be completed first on each phase of the project, followed by lanes on the south.
The contract work will be done by KSL Dirt Works. The project's estimated completion date will be in October 2018.
« Back to News