News
Washington County
Posted: Jul 09, 2018 2:25 PMUpdated: Jul 09, 2018 2:41 PM
Daycare Employee Accused of Child Abuse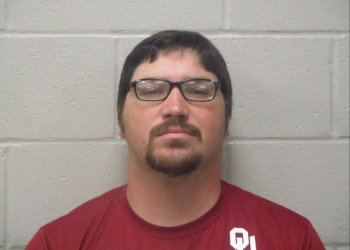 Max Gross
A daycare employee is being accused of abusing a six-year-old child as a disciplinary measure. Kennedy Sloan stood before a judge at the Washington County Courthouse on Monday facing a felonious count of child abuse.
According to a police affidavit, Sloan grabbed the child by the neck and told him to not crawl under the bathroom stalls anymore. The child complained to his parents that his throat was hurting the next morning.
Another employee at Wesleyan Kiddie College reported the instance to the child's parents. The parents made contact with police to report the incident. The employee took pictures of the child which showed redness in the center of the neck and around the jawline. This is consistent with being grabbed around the neck.
A police investigator had heard Sloan described as short-tempered and aggressive with children. Sloan claims that he accidentally made contact with the child's neck while trying to grab him by the shoulder.
Bond for Sloan was set at $15,000. His next court appearance is slated for July 27.
« Back to News