News
City of Bartlesville
Posted: Jun 14, 2018 4:00 PMUpdated: Jun 14, 2018 4:00 PM
BRTA Holds Incentive Meeting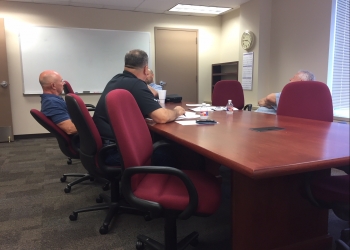 Ben Nicholas
The Bartlesville Redevelopment Trust Authority held an incentive review committee meeting on Thursday afternoon.
On the 2nd floor of City Hall, the committee discussed and dissected the TIF 1 Project Plan and the TIF 2 Project Plan, before voting and approving a few wording changes tot he plan. The new language would better protect the BRTA as they continue to assist in projects.
Director Chris Wilson noted that all of the proposed changes would be brought to the BRTA's lawyer to review.
« Back to News