News
Washington County
Posted: Jun 14, 2018 2:36 PMUpdated: Jun 14, 2018 4:17 PM
Woman Attacks Husband's Car With a Machete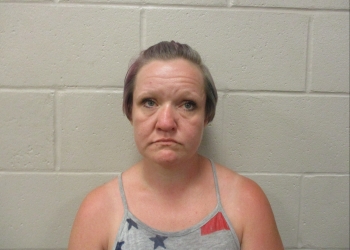 Max Gross
A Bartlesville woman was arrested on Wednesday evening after attacking her husband's vehicle with a machete. Summer Nickles stood before a judge at the Washington County Courthouse facing a charge of aggravated assault and battery.
According to an affidavit, Nickles became upset with her husband. She pulled out a machete from her minivan and began damaging a sedan belonging to her husband. The handle of the machete then broke off and Nickles discarded the weapon.
She began looking for her keys and became frustrated because she couldn't find them. A witness on the scene stated that Nickles found a butane torch in the van and threw in the direction of the victim.
When officers arrived on the scene they found the broken machete laying on the ground near the damaged vehicle. At this time Nickles was placed under arrest.
Bond for Nickles was set at $500.
« Back to News