News
Osage County
Posted: Jun 06, 2018 10:17 AMUpdated: Jun 06, 2018 10:19 AM
Osage Nation Election Results Announced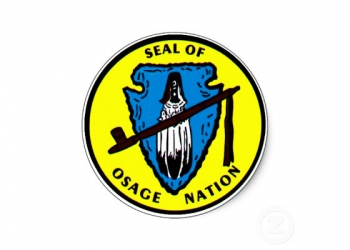 Bill Lynch
Tuesday Osage Nation voters spoke and re-elected Principal Chief Geoffrey Standing Bear and Assistant Principal Chief Raymond Red Corn. Additionally, the nation elected four new members to the Osage Nation Congress, Scott BigHorse, Eli Potts, Brandy Lemon, Paula Stabler and re-elected Alice Goodfox, and Angela Pratt.
The three Osage Nation Supreme Court Justices, Meredith Drent, Elizabeth Lohah Homer, and Drew Pierce were selected to retain their positions in the Osage Nations Judicial Branch.
Elected to the Osage Nation Minerals Council were Talee Redcorn, Susan Revard Forman, Paul S. Revard, Andrew Yates, Marsha L. Harlan, Myron F. Red Eagle, Everett M. Waller, and Margo Gray.
Election results will be official barring any discrepancy Friday.
For more details regarding the Osage Nation election visit:
Osage News at http://www.osagenews.org/en/article/2018/06/04/osage-election-results-announced/
Or the Osage Nation Official Website at https://www.osagenation-nsn.gov/
« Back to News