News
Caney, Kansas
Posted: May 25, 2018 3:01 PMUpdated: May 25, 2018 3:01 PM
Caney Mayfest Set for Memorial Day Weekend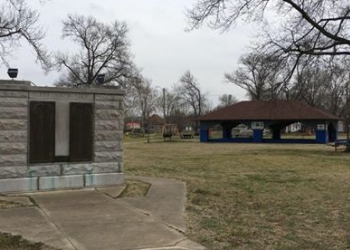 Max Gross
The City of Caney is hosting weekend full of events as a part of Caney Mayfest 2018. The event will feature live music, food, a 5k fun run, car show and much more. The Caney Community Betterment Group is in charge of this year's festival.
A majority of the Mayfest events will be held at War Memorial Park. Friday will feature the Caney Fire Department grilling hot dogs and hamburgers for sale from 5:30 p.m. to 8:00 p.m. A live DJ will be playing music until 10 p.m.
On Saturday the Caney Boy Scouts will serve a breakfast of biscuits and gravy from 7:00 a.m. to 9:30 a.m. The 5k run will start at 7:30 a.m. which is also being put on by the fire department. The free car show will take place from 8:00 a.m. to 2:00 p.m.
An alumni homecoming will be held at the high school from 3:00 to 7:00 p.m. as well.
Food vendors, craft vendors and carnival rides will be available throughout both days of the event.
After a break on Sunday, events will continue on Monday with a community celebration and observation of Memorial Day.
KRIG 104.9 FM will be broadcasting live from Mayfest from 10:00 a.m. to Noon.
« Back to News