News
City of Bartlesville
Posted: May 25, 2018 2:32 PMUpdated: May 25, 2018 2:32 PM
Library to Host Master Gardener Program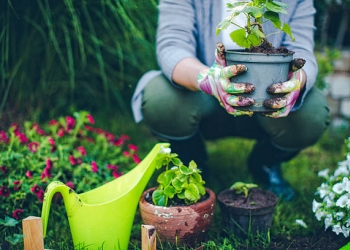 Max Gross
The Bartlesville Public Library and Literacy Services will host a Master Gardener program at 7 p.m. on June 7.
Trained and certified Washington County Master Gardeners will give a classroom presentation on essential information for healthy soil in the Library's Meeting Room A, located at 600 S. Johnstone Ave.
The focus of the class will be the preparation of soil before planting and its importance for healthy plants. Gardeners will demonstrate how to sow seeds and properly plant in soil.
Literary Service Coordinator Karen Kerr-McGraw says, The County's Master Gardeners have a wealth of knowledge to share and several will be available to answer any lawn and garden questions, so bring them all.
These volunteers assist the OSU Extension Service through education and training activities while providing a community service.
Anyone interested in becoming a Master Gardener is encouraged to contact the OSU extension office in Dewey at 918.534.2216 for more information on training classes that will begin in January 2019.
« Back to News