News
Osage County
Posted: May 15, 2018 8:26 AMUpdated: May 15, 2018 8:26 AM
Wind Energy Helps Osage County Schools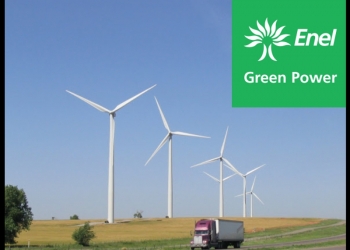 Bill Lynch
Enel Wind Energy, operators of the Osage Wind Farm in Osage County announced yesterday that they are partnering with several Osage County School District's to support educational resources in the classrooms. School District's include Shidler Public Schools Woodland Public Schools and Pawhuska Public School Districts. Enel Wind Energy is currently the largest Wind Farm Operator in the state of Oklahoma and plans to also fund scholarship opportunities for post-secondary education.
The company provided college scholarships to two Shidler students in the 2016-2017 school year. Six Woodward students have benefited through Enel Green Power funded scholarships, and the Pawhuska School District has used funding to enhance School Technology and their students have benefited from three scholarships.
The Osage Wind Farm in Osage County has been in operation since 2015 when the company made a $3 million investment into the 150MW Wind Farm.
Osage Wind Farm supervisor Cody Combs said that "Enel Green Power has made the commitment to being a positive influence in our communities, and the best way for us to be involved is to support our local schools, the teachers they employ, and the students they educate."
Information and Quotes Courtesy Oklahoma Energy Today
« Back to News