News
Washington County
Posted: Apr 17, 2018 1:56 PMUpdated: Apr 17, 2018 3:42 PM
Ramona Man Charged with Animal Cruelty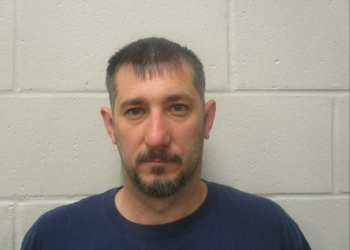 Max Gross
A Ramona man accused of neglecting a dog stood before a judge at the Washington County Courthouse. Brandon Howell is facing a charge of animal cruelty for an incident that took place in February.
According to an affidavit, the owner of an apartment building made contact with authorities in reference to an abandoned dog left by Howell. The owner reported multiple instances of other tenants reporting hearing the dog crying and whining.
The officer observed an eight-month-old Australian Cattle Dog in a wire crate. Feces, urine and two empty bowls were also found in the crate. About a week later the officer came back and again found the dog with no food or water available.
The dog had the visual appearance of being undernourished. The dog's ribs, vertebrae and pelvic bones were clearly visible. The dog weighed 12.5 pounds, while a healthy animal of that species and age should weigh 30-40 pounds.
The dog remains under the care of a veterinary professional.
Howell posted an $800 bond and will next appear in court on May 18.
« Back to News