News
City of Dewey
Posted: Apr 16, 2018 10:52 PMUpdated: Apr 17, 2018 11:32 AM
Dewey City Council Meets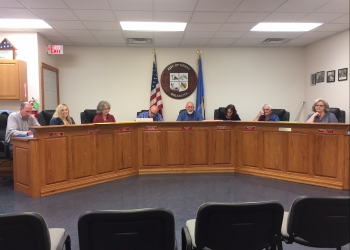 Ben Nicholas
The Dewey City Council meet on Monday evening for a short meeting, where a sales tax report was received and an amendment to the Fiscal Year Budget was made.
Money was moved from the Miscellaneous Revenues portion of the budget to the Construction portion. No money was added or taken away from the overall budget.
City Manager Kevin Trease told the council that paperwork was being completed for a project on East Durham, which means the beginning of the work will come sooner than anticipated. Trease says the start date could be in July or August, and the city would be reimbursed funds for the work. Trease also told the council that some electric work was done, and is up to code, making power on the street of Don Tyler available up to 200 amps as opposed to the previous 60 amps, just in time for the upcoming Blues Festival.
All other times were approved.
« Back to News