News
City of Bartlesville
Posted: Apr 16, 2018 7:53 PMUpdated: Apr 16, 2018 8:33 PM
Council Approves New Skate Park Location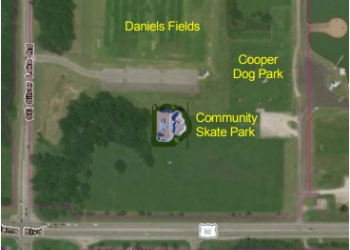 Max Gross
A location for a new skate park was approved at a meeting of the Bartlesville City Council on Monday night. The park will be located next to Lee Lake and the Daniels Fields off Silver Lake Road.
The item was on the consent agenda at the meeting and was unanimously approved by the council. Ryan Crane of Ambler Architects is credited with designing the layout of the park.
Ambler Architects will handle the construction of the park without fee.
The location was debated by the city staff at length. However, the city determined that this location shouldn't bring forth any issues even though it is located in the Caney River Floodway
Several skateboarding advocates attended the meeting to show support.
« Back to News