News
City of Bartlesville
Posted: Mar 13, 2018 3:03 PMUpdated: Mar 13, 2018 3:20 PM
Court Sides with Casey's, City of Bartlesville in Judgement Ruling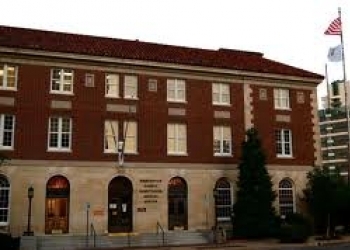 Max Gross
A District Court ruling sided with the City of Bartlesville and Casey's General Store by accepting the summary of judgment motion presented at a hearing on Tuesday at the Washington County Courthouse.
District Judge Curtis Delapp presided over the case. Delapp denied the request of the plaintiffs, the Forrest Creek Owners Association, to amend the petition adding on collusion as a cause of action.
All of this litigation is in regards to the proposed plan to build a new Casey's General Store at the intersection of Madison Boulevard and Nowata Road. The City Council approved the rezoning of the plot in November 2017.
The FCOA claims in the suit that they did not receive adequate notice of public hearings and were not given an opportunity to be heard.
Attorney Jim Elias spoke on behalf of the defendant's, Casey's General Store and the City of Bartlesville. Elias argued that adequate notice of Bartlesville City Planning Commission and Bartlesville City Council meetings was provided to the Forrest Creek Owners Association and its attorney Johnny Akers from the Law Center of Esser & Akers.
Elias provided evidence that both Akers and FCOA President Remona Colson were present and spoke on behalf of Forrest Creek at both local government functions so adequate notice had to have been provided. Elias wrapped up his argument by saying the city complied with all notices that were required to be posted.
Fredrick Esser represented Forrest Creek. Esser argued that this was a matter of government transparency and that the residents of Forrest Creek have a right to know what is going on around their community.
Esser pointed out that attorney's for Casey's had edited emails between the plaintiff's and members of the city staff including Community Development Director Lisa Beeman. Esser brought up the argument of collusion between Casey's and the city claiming that there was action to deceive the residents of Forest Creek.
After all arguments were made Judge Delapp wrapped up by saying that adequate notice was given to the plaintiffs. Proof of appearance is shown on the video provided in the defendant's brief.
Delapp ultimately decided that the city complied with all notices required and the court granted the summary of judgement in favor of the defendant's.
Colson says Forrest Creek is far from done contesting this issue. Colson expands on the context of Tuesday's judgement.
According to Colson, a refiling of the suit is likely to happen within the next 10 days
« Back to News