News
Local News
Posted: Mar 12, 2018 8:33 PMUpdated: Mar 13, 2018 3:14 AM
School Board Approves up to Ten Days Suspended Classes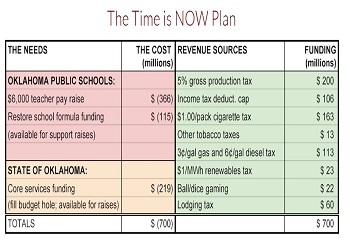 Charlie Taraboletti
The Bartlesville School Board unanimously authorized Superintendent Chuck McCauley to suspend classes for up to ten days Monday night. Bartlesville has taken a lead role in the effort to have the state legislature live up to its responsibility to fund schools and pay state employees.
Tyler Vaclaw, who made the motion to suspend classes in Bartlesville said the Bartlesville fix is an effort to do what the state legislature won't.
State law requires the legislature to pass an education budget by April first. That has only happened once since the law was passed in 2003.
« Back to News