News
Sports
Posted: Feb 14, 2018 7:40 AMUpdated: Feb 14, 2018 7:42 AM
BHS Hoops Splits With Broken Arrow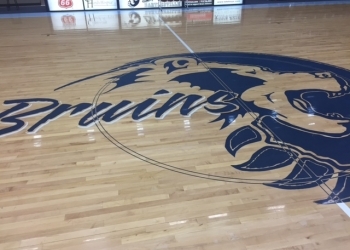 Evan Fahrbach
Bartlesville High had another split evening at Bruin Fieldhouse on Tuesday, with the girls winning and boys losing to Broken Arrow.
The Bartlesville girls basketball team is one win away from finishing the regular season undefeated. The Lady Bruins started out slow, but blasted Broken Arrow in the end, final score was 61-27. BHS is now 22-0 on the year.
Avery Allen led BHS with 25 points. Jena' Williams added in 16, They were the only two Bartlesville players in double figures. The Lady Bruins led BA by only five midway through the second quarter, but that is when they turned up the heat. Bartlesville went on a 14-2 run in the final five minutes before halftime to lead by 17 and that would be the ballgame. Broken Arrow had 33 turnovers. This one led to two of Allen's 25 points.
The Bartlesville girls could wrap up an undefeated regular season with a win on Friday against Union. More on that matchup later on this week.
On the guy's side, BHS was overmatched by the number one team in the state. The Tigers beat the Bruins 70-48. Bartlesville had its usual starting lineup back after injuries have plagued BHS the past couple weeks. However hot shooting BA went on a 12-0 run at the end of the first quarter and start of the second and led by double-digits in the final three quarters of play. Tayo Dina was a bright spot offensively for the Bruins, he had 18 points in his return to the lineup.
The Bruin boys have lost three straight. Both the Bartlesville teams will wrap up the regular season on Friday against Union on senior night.
« Back to News