News
Osage County
Posted: Feb 13, 2018 10:13 PMUpdated: Feb 13, 2018 10:13 PM
Results are in for Annual Osage County School Election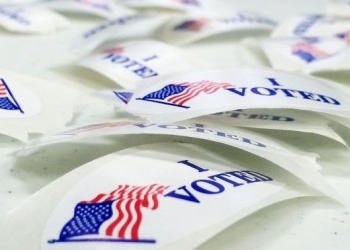 Bill Lynch
The Osage County Annual School Election took place on Tuesday and resulted in a new Council Member selected for the City of Pawhuska, a Hominy School board election, a decision against a sales tax increase for Skiatook, and the passing of a school bond for Woodland Public Schools. However the topic of the night which resulted in numerous visitors and many more phone calls to the Osage County Election Board was the Pawhuska School Board Election.
A single seat was eligible for election for the Pawhuska School board and five candidate filed for the single seat, the result of which lead to two prospective candidates neither of which could achieve the 51 percent plus one vote. Therefore candidates Scott Laird and Danny Ferguson will need to face of in a Runoff scheduled for April 3, 2018. Ferguson led the race with 46.45 percent of the vote Tuesday and Laird trailed with 41.59 percent.
In the Pawhuska City Council election John Brazee lead the night with 51.74 percent of the vote for the Ward 4 seat. Followed by Kyle Yount with 31.24 percent and Jamie Malone with 17.02 percent of the total vote. For the Ward 3 seat the incumbent Mayor Mark Buchanan lead with 69.14 percent with John Moreland trailing with 17.66 percent and Chris Brown with 13.2 percent.
In Hominy voters selected Jim Hopper over his opponent Chrissie Fairweather. Hooper took 63.47 percent and Faiweather with 36.53 percent. The Woodland Public School bond passes with 78.52 percent Tuesday. Lastly, the Skiatook City Ordinance to add a half of once cent sales tax increase to fund improvements to youth sports facilities failed to pass by 71 percent.
« Back to News