News
State of Oklahoma
Posted: Feb 13, 2018 2:58 PMUpdated: Feb 13, 2018 3:57 PM
How Your Representative Voted on Teacher Pay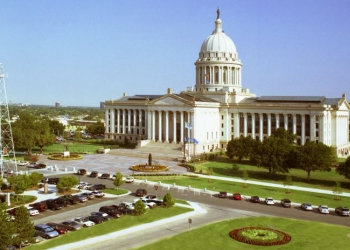 Charlie Taraboletti
Monday's votes on the "Step Up Oklahoma" plan by Washington County's State House members sent a mixed message to the education community.
Former Central Middle School Priincipal, Earl Sears voted for the measure but Representative Travis Dunlap cast a no vote.
The plan was developed by a group of business and community leaders calling themselves "Step Up Oklahoma," and included an increase in the fuel tax, the tax on tobacco, and the tax on oil and natural gas production, called gross production, jacking it up from 2 to 4 percent. The bill would also change the taxes on wind and income taxes.
Backers admitted, it's not a perfect plan, but it would have stabilized the budget while giving teachers raises.
You'll see a breakdown of who votes yes and no, along with their party affiliation and the district they represent. We have the vote tabulation for you
HERE
.
« Back to News