News
State of Oklahoma
Posted: Feb 13, 2018 4:48 AMUpdated: Feb 13, 2018 4:48 AM
Step Up Oklahoma Vote Fails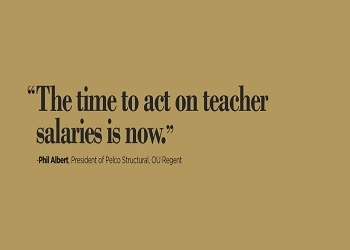 Charlie Taraboletti
After leaving the vote open for 6 ½ hours, the State House of Representatives gaveled out without passing the largest portion of the Step Up Oklahoma plan. The plan failed 63-35. It needed 76 votes to pass.
State School Superintendent, Joy Hoffmeister says the school teachers and those who have dedicated their lives to children, when they hear this kind of news it's soul crushing. Hundreds of teachers and supporters of the plan went to the capitol to try to get lawmakers to back it.
The plan was developed by a group of business and community leaders calling themselves "Step Up Oklahoma.",and included an increase in the fuel tax, the tax on tobacco, and the tax on oil and natural gas production, called gross production, jacking it up from 2-percent to four percent.
The bill would also change the taxes on wind and income taxes. Even backers admitted, it's not a perfect plan, but it would have stabilized the budget while giving teachers raises.
« Back to News