News
Washington County
Posted: Feb 09, 2018 9:26 PMUpdated: Feb 09, 2018 9:27 PM
Bartlesville Man Arrested for Allegedly Molesting Daughter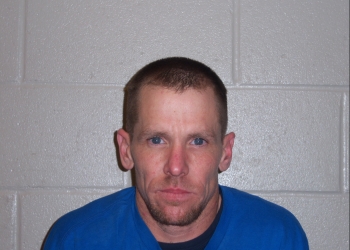 Max Gross
A student telling her teacher about inappropriate touching led to the arrest of a Bartlesville man. Joseph Basinger stood before a judge at the Washington County Courthouse facing charges of lewd molestation and possession of methamphetamine.
According to an affidavit, a twelve-year-old girl reported that her father had been touching her inappropriately for the last month. The girl stated that her father would sneak into her bed at night and touched her backside above her clothes. There were also instances where she was touched under her clothes as well.
The girl also spoke of tablet that had been used to take pictures of her and her friends while they were sleeping. She also discovered a hole was cut in her wall that was used to see her but see pushed dresser up against it to cover the hole. The girl also saw a near life-sized doll in her father's room that was wearing one of her bathing suits.
She also brought up numerous items around the house used for narcotics and other drug use. After this statement the police obtained a search warrant for the residence. They recovered powdered methamphetamine as well as multiple items of drug paraphernalia.
Basinger is scheduled to appear in court next on February 12. His bond was set at $100,000.
« Back to News