News
Bartlesville Public Schools
Posted: Dec 14, 2017 3:55 PMUpdated: Dec 14, 2017 3:55 PM
Chess Tournament Set For Bartlesville Public Schools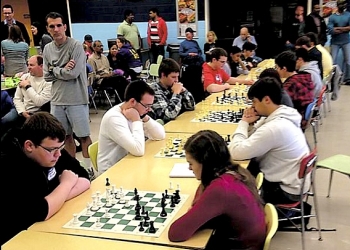 Ben Nicholas
The 41st annual all-schools chess tournament has been set for February 10 at Madison Middle School. Dennis Glascock of Houston, Texas, who is certified as a senior director by the U.S. Chess Federation, will direct the tournament.
This chess tournament will be conducted by the Bartlesville Chess Club in cooperation with the Bartlesville Public Schools. Students who may be interested in playing in the tournament may obtain information sheets and entry blanks from the office at each school.
There will be separate divisions for elementary, middle school, and high school players, with winning prizes for the winning players. It will be a Swiss-system tournament in which each student will play four games, irrespective of his or her win-loss record. No players will be eliminated from the tournament because of the loss of a game.
Bartlesville Public Schools is excited for the tournament, and released a statement that says "Playing chess is a great equalizer, something anyone can learn to play. It is not restricted to gifted students. In fact, special-needs children have won state championships. Proponents say the game builds character, since players learn more from losing than from winning. Plus civility and sportsmanship are great traditions at chess tournaments. We encourage students of all ages to pick up an entry blank at their school office."
« Back to News