News
Washington County
Posted: Dec 06, 2017 1:25 PMUpdated: Dec 06, 2017 6:27 PM
Domestic Abuse Charges in Bartlesville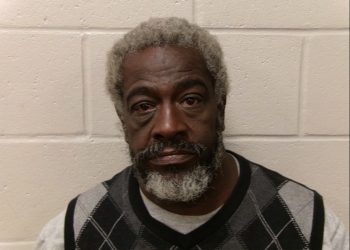 Ben Nicholas
A Tulsa man was in the Washington County Court on Wednesday for a charge stemming from Bartlesville. William Hurt has been charged with Domestic Abuse.
According to an affidavit, an officer was dispatched to the Dollar General Store where a clerk had witnessed Hurt assaulting a female. When the officer arrived, the female was sitting in the passenger seat of a truck, and Hurt was standing in front of it. The woman told the officer that they were dating, and they had been arguing when Hurt assaulted her and pushed her to the ground.
After speaking to witnesses in the store, the officer spoke to Hurt who claimed that she had stuck her hand in his coat pocket looking for money, and he took her to the ground to defend himself. He also claimed that she had punched him in the face, but no marks or injuries were observed.
Hurt's next court date is set for December 20, at 1:30. Bond was set at $1,000 with a condition of no contact with the alleged victim.
« Back to News