News
Washington County
Posted: Dec 05, 2017 2:30 PMUpdated: Dec 05, 2017 4:06 PM
Tulsa Man Arrested On Multiple Drug Charges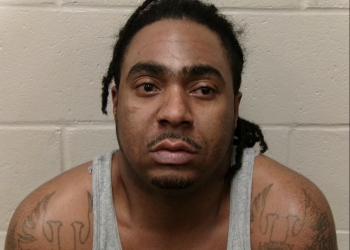 Max Gross
A traffic stop for a cracked windshield led to the arrest of a Tulsa man earlier this week. Evan Woodard stood before a judge at the Washington County Courthouse on Tuesday facing a multitude of charges including, possession of marijuana and cocaine with intent to distribute, possession of a controlled dangerous substance and driving with a suspended license.
According to an affidavit, an officer spotted Woodard driving a silver Mercedes on Silver Lake Road with several cracks throughout the windshield. The officer pulled Woodard over and noticed a strong odor of marijuana upon approaching the vehicle.
The officer then began searching the vehicle and found a small baggie containing a white powdery substance that later tested to be cocaine. The officer found a substance that had the appearance of mushrooms in the rear side passenger door.
The trunk of the vehicle was searched as well and the officers located a container marked "cannabis" that contained residue. Also in the trunk of the vehicle were multiple scales, a case for a firearm and several magazines of nine-millimeter ammunition.
Upon impounding the car a further search brought up a substance believed to be black tar heroin, more marijuana and several small blue pills.
Woodard will appear in court next on Wednesday. His bond was set at $50,000.
« Back to News