News
City of Bartlesville
Posted: Dec 05, 2017 10:47 AMUpdated: Dec 05, 2017 10:47 AM
Bartlesville Council Sets Spring Bond Projects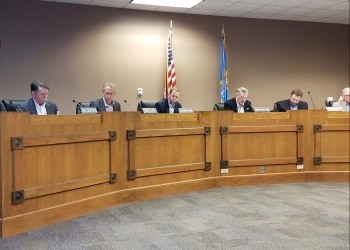 Charlie Taraboletti
Bartlesville voters will go to the polls March 6th to decide a bond proposal. The Bartlesville City Council decided to propose 16.22 million dollars worth of General Obligation bonds Monday night.
The proposal includes 8.13 million dollars in Parks and Recreation work -- which includes a proposed one and three-quarters million dollars for a Price Tower Green between the Price Tower and Bartlesville Community Center. There is also just more than 5 million dollars for streets and just under 2 million dollars for facilities and equipment. The council discussed pulling the Tower Green project out as a seperate item but Councilman Jim Curd expressed the opinion of the majority of the council that the bond should be presented as a single proposal.
City staff presented two options for parks and recreation. The difference consisted of 3 or 4 ball fields at the Price Fields complex. There is about a half-million dollars difference in the cost but Councilman Jim Curd noted that work at the fourth field would include a large amount of dirt work that would lay the foundation for further expansion at some future date.
« Back to News