News
Posted: Dec 04, 2017 2:24 PMUpdated: Dec 05, 2017 2:13 PM
Bartlesville Man Charged With Burglary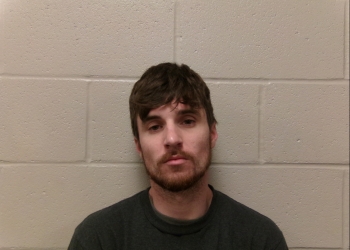 Max Gross
A call about a stolen iPad that was located through tracking software led to the arrest of a Bartlesville man. Jordan Harris appeared in front of a judge at the Washington County courthouse on Monday facing a felony charge of burglary.
According to an affidavit, a Bartlesville man had been the victim of a home invasion where a multitude of electronics were stolen from his residence. He was able to track an iPad to the residence of Harris. An officer approached Harris at the door who admitted to stealing multiple things because he was 'in a hard spot for money'.
Harris admitted that he waited for the victim to leave his home and got in through an open window. Harris took multiple computers, televisions and gaming consoles. The police recovered some of the property but Harris said he had already sold away multiple items.
Harris is scheduled to appear in court next on December 15. His bond was set at $20,000 due to a previous felony of the same nature.
« Back to News