News
Local News
Posted: Nov 29, 2017 10:51 AMUpdated: Nov 29, 2017 10:51 AM
Reward Offered for Information on "SPARTY" Vandals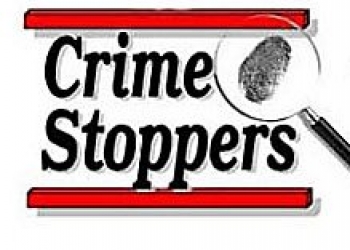 Charlie Taraboletti
Crime Stoppers is asking for your help to find the people who vandalized "Sparty" the Sooner High School Alumni buffalo in Sooner Park. Damage to the buffalo was reported to Bartlesville police department on Monday.
According to Beth Marable of the alumni group this is the fourth time "Sparty" has been vandalized. The fiberglass buffalo was damaged roughly a year ago. Marable says police are reviewing video to see if they can identify who committed the crime.
Crime doesn't pay but Crime Stoppers does. Crime Stoppers will pay up to a thousand dollars cash for information leading to the arrest of the person or persons who damaged the statue or for any serious crime in Bartlesville, Dewey, Nowata or in Washington or Nowata County. The Sooner High School Alumni have offered an additional 750 dollar reward for information furnished between now and February 28 leading to the arrest in the vandalism incident.
You can call Crime Stoppers anonymously at 918-336-CLUE (2583) or use the "
P3 TIPS
" app on your smart phone. Just select the Bartlesville and Washington County Crime Stoppers program and leave your tip. There is also a link on the
Crime Stoppers website
.
« Back to News