News
Local News
Posted: Nov 22, 2017 12:10 PMUpdated: Nov 22, 2017 12:42 PM
Information Sought on Dewey Car Break-ins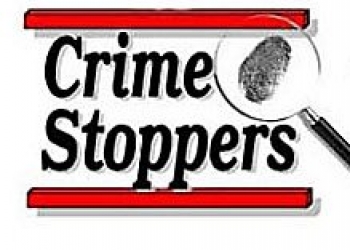 Charlie Taraboletti
Crime Stoppers needs your help to solve a series of car break-ins. Some time during the night of Sunday, November 12th and early morning hours of the 13th, ten vehicles in the Meadow Creek Addition of Dewey had their vehicle windows broken out. On the night of Saturday, November 18th and Sunday the 19th nine vehicles in the Bluestem addition of Dewey had their windows broken out. On the night of Tuesday, November 21st and Wednesday the 22nd, two vehicles in the north-east part of Dewey had numerous windows broken out of them. Only a few of the vehicles had items stolen from them. In all areas the crimes occurred between midnight and 6 in the morning.
If you have information on the break-ins, call the Dewey Police Department at 918-534-2223. As always, if you would like to remain anonymous you can call crime stoppers at (918) 336-TIPS (8477) or use the free P3 TIPS app on your smart phone. There is also a "leave a tip" link on the
Crime Stoppers website
. You can earn a cash reward for information leading to an arrest. Crime doesn't pay, but crime stoppers does.
« Back to News