News
City of Bartlesville
Posted: Nov 08, 2017 3:52 PMUpdated: Nov 08, 2017 3:59 PM
Spirit Church Pastor To Run Marathon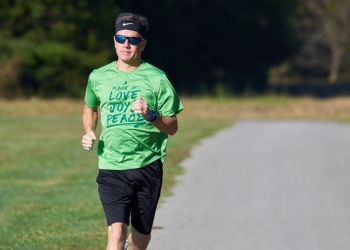 Ben Nicholas
Darryl Wootton is a Pastor at Spirit Church, and in 2014, he and the church were growing, and decided that the church would need a new facility. Wootton asked the congregation to go "All In" and he and his wife, informed church members that they would commit to live by 100% faith.

They would not take a salary for an entire year. They got their house ready to sell, learned to make their own goods like laundry detergent, bread, and soon, miracles began to happen. Strangers showed up at their door with groceries as they walked by faith.

Wootton came to the end of the year, but because the church encountered several difficulties, he continued to not take salary, but this time, he would not tell anyone. The "marathon" lasted more than 700 days, but then Wootton felt a different calling. This time, a true marathon.

Wootton will run the Route 66 Marathon on November 19, and says that he wanted to run to symbolize the dream of Spirit Church. A GoFundMe page has been set up where you can donate money, and read more about the Wootton family's journey.
« Back to News