News
Bartlesville Public Schools
Posted: Nov 08, 2017 12:57 PMUpdated: Nov 08, 2017 12:57 PM
Madison Choral Director To Win Award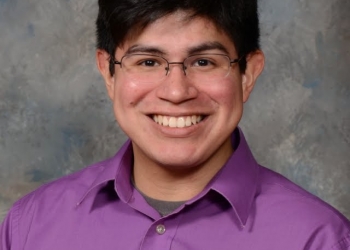 Ben Nicholas
Alex Rivera, Choral Director of Madison Middle School, will receive the Oklahoma Music Educators Association Outstanding Young Music Educator award in January.
Outstanding Young Music Educators must have completed no more than five years of teaching, are members of NAfME/OkMEA, and demonstrate excellence in the teaching of music as evidenced by competition, awards, and peer or administrator statements. Recipients have also grown, both personally and academically, as a music educator. Outstanding Young Music Educators are nominated by their peers, recommended by the OkMEA Awards committee, and confirmed by the OkMEA Executive Board.
Alex Rivera is in his fifth year as the Choral Director at Madison Middle School in Bartlesville. He has served as a building coordinator and performing arts liaison and has mentored student teachers and beginning teachers. In 2017, he received the Masonic Teacher of Today Award.
Rivera has been a clinician for middle school and junior high choirs in Muskogee, Poteau, and Durant. He is also the Artistic Director for Bartlesville Youth Chorus, the organist and choral accompanist at Bartlesville First Church, and teaches private voice. Rivera has also taught at the summer Oklahoma Wesleyan University Choir Camp for several years.
In addition to his teaching responsibilities, Rivera has sponsored the Harry Potter Club at Madison for five years. He and his wife, Callie, founded "Sing Out," a vocal workshop for young women, which is in its fourth year. Rivera loves to spend time with his wife, kids, and cats.
« Back to News