News
Osage County
Posted: Sep 12, 2017 6:46 AMUpdated: Sep 12, 2017 6:46 AM
Nutrition Program Receives Relief Too Late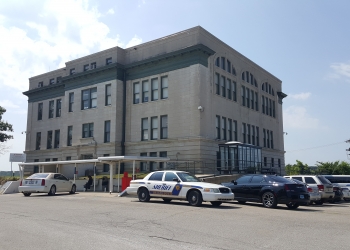 Bill Lynch
Kim Vincent from the Osage County Nutrition Program received some good news, however just a few weeks too late. Vincent and the Osage County Nutrition Program had a very large portion of their budget cut this year $54,000, due to the state shortfall, which resulted in the closing of the kitchen and service center in Barnsdall and the termination of the employees. Vincent was notified that the program had been redistributed an additional $31,119 leaving the cut at just over $20,000 rather than the original $54,000, however the funds are not enough to reopen the Barnsdall facility.
Vincent also mentioned that she had received notification from the state that due to continuing funding issues she and the nutrition program may need to look into receiving additional funding from the County. The INCOG grant the Nutrition Program Receives each year is not a matching grant however, many matching grants require 15 percent, whereas Osage County already provides $84,600 each year for the Nutrition Program, and based on the INCOG grant this year the County is providing closer to 25 percent matching.
The Commissioners approved and signed the INCOG Grant Award Monday however, Vincent will now need to revise the budget for the Nutrition Program once again, this being the third revision since the budget took effect in July.
« Back to News